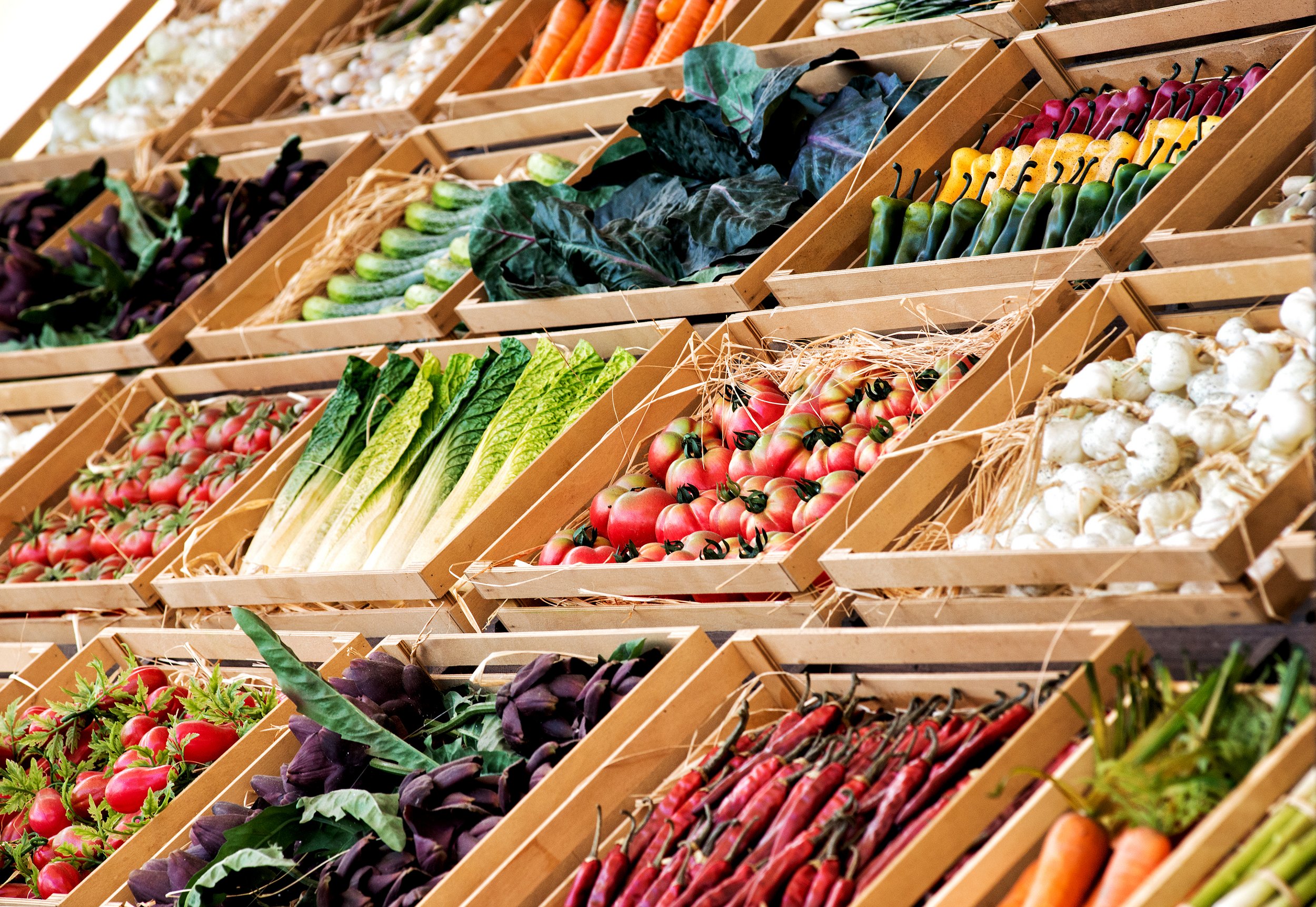 At Vita Care you'll find organically grown food and high-quality organic products from brands such as Demeter, Biodar and Fairtrade as well as products certified by the kon-cert institute.
Organic + local = ideal!
Vita Care is a family company that impresses its customers with a wide variety of organic products. Their mission is to operate carefully and responsibly; this is why their store at Supernova Mercator Kranj Primskovo offers only the best organic products including food, nutritional supplements, fresh vegetables and fruits, freshly baked bread, sweets, beverages, cosmetics, cleaning products, food for dogs and cats as well as products under their own brand.
One of their main guidelines is to support local organic production. With reliability and flexibility, they offer a chance to small and large local growers alike, building lasting partnerships. They pay special attention to small producers, opening new business channels and offering their customers fresh and seasonal food, from crispy salads to juicy, organically grown pineapples.
Instead of monthly flyers, check out Vita Care's weekly promotions on their website. They also publish 4 yearly issues of their Vita Care healthy lifestyle news magazine. The amazing selection at their store in Supernova Mercator Kranj Primskovo will keep impressing you again and again.
vita💚njam
Treat yourself to the healthiest meal at Vita Care. They prepare healthy meals from the best organic ingredients for you every day, with the main ingredient being love. Vegans, vegetarians, "omnivores" and everyone who respects organically grown ingredients will be delighted by their varied offer.
The food at Vita Care is full of authentic flavors, just like grandma's kitchen. You can choose between vegetable soups, stews, fried rice with meat or tofu, and other delicious, freshly prepared flavors. If you don't believe that healthy can also be delicious, visit Vita Care and enjoy being proven otherwise.
Vita Care is a trusted partner for everyone who is interested in a healthy lifestyle.
The story of Vita Care begins in 2008 with people who are enthusiastic about their health and passionate about everything related to nature, a healthy diet and a healthy lifestyle. Vita Care is a Slovenian company that markets and sells organically grown and processed products. They operate stores in Ljubljana, Kranj and Koper.
Organic products are not only healthy, but also full of authentic flavors. This is why one of the missions of the Vita Care stores is to make people aware of the importance of choosing the right foods. The link between consumers and growers from organic farms lies in the wide selection of organic products available on the shelves of Vita Care stores. Natural, high quality food of proven origins will satisfy all who are looking for tasty, healthy food. Check out their wide selection of products, including their own store brand Organic day, a range of organically grown foods and nutritional supplements tailored to the needs of the modern consumer.